Anatomy and Deep Massage for Lower Back
with Keith Vencill
Sunday, February 1, 2015
10am-5pm
$125
6 CE's

**THIS WORKSHOP IS NOW CLOSED FOR ONLINE REGISTRATION. WALK IN REGISTRATION IS STILL AVAILABLE.**
**10% discount for TLC students/grads**
---
So many clients come to us with low back pain. Yet is is amazing that many therapists do not have a clear and thorough knowledge of the anatomy of this all important region. They also need clarity regarding how to address it systematically through massage. This one-day class will concentrate on reviewing and deepening the important knowledge of anatomy, your ability to palpate it, and treat low back pain with deep massage techniques.
Learn:
The anatomy of the sacro-iliac ligaments
The anatomy of the erector spinae, multifidus, and quadratus lumborum
The role of rectus abdominis and the other front torso muscles play in the three-dimensional experience of the back and waist
Special Deep Massage techniques (prone and side-lying) for this region, including: cross-fiber friction, myofascial release, trigger points, and active release techniques
---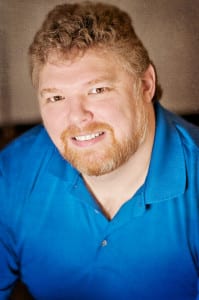 Keith Vencill, BS, LMT, MTI has been in private practice since 2003. He is an instructor of advanced classes at Lauterstein-Conway Massage School in Austin, since 2004.  He teaches several workshops each year including three in Arizona in 2008.  Keith has delivered massage in a variety of settings- the Hilton Austin downtown, Dell fitness center, a chiropractic office, the Texas Renaissance Festival, and the University of Texas men's basketball, baseball and football training rooms. He is also involved with the Community Living Assistance and Support Services program through the Texas Department of Aging and Disability Services, working with persons with disabilities.