Massage School Faculty
Our massage school faculty and staff are dedicated to providing each student with caring attention and closely supervised instruction.
Co-Founders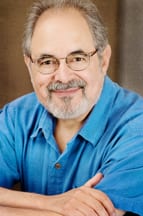 David Lauterstein, LMT, MTI, Cert. ZB, TLC School Co-Director, has been in massage and bodywork practice since 1977 and has become one of the most highly respected international educators in the massage therapy realm – inducted in 2011 into the Massage Therapy Hall of Fame, honored as the 2012 recipient of AMTA's Jerome Perlinski Teacher of the Year Award, and in 2013 by the Alliance for Massage Therapy Education as "Educator of the Year."  David regularly teaches in England and throughout the U.S since 1982. He is the author of the books, Putting the Soul Back in the Body: A Manual of Imaginative Anatomy for Massage Therapists, The Deep Massage Book: How to Combine Structure and Energy in Bodywork, and Life in the Bones: A Biography of Dr. Fritz Smith and Zero Balancing.  He is certified in Structural Bodywork and  Zero Balancing and is a faculty member of the Zero Balancing Health Association. His background prior to massage therapy was in philosophy and music composition (BA, U of Illinois, 1972). Click here to learn more about David, his books, and classes.
---

John Conway, BA, LMT, MTI, TLC School Co-Director, began practicing massage therapy in 1981. His background, prior to his massage studies, was in construction, gardening, journalism, and English Literature (B.A. Rice University, 1969). His early massage and bodywork training was with Zach Elrod, Bob King and numerous other national-level presenters. John was certified in sports massage by the American Massage Therapy Association (AMTA) in 1986. Since that time he has worked countless triathlons, marathons, swim meets and track meets, and has been teaching sports massage for over 20 years. He served as Education Director for the Texas Chapter of the American Massage Therapy Association from 1988 through 1992 and was one of the original faculty members of the Texas School of Massage Studies. His fascination with communicating the power of bodywork as a tool for change is reflected in his teaching and his clinical practice.
---
Director – Mark Dauenhauer
---
Education Director
Cristel McCarthy LMT, MTI, CMLDT. Cristel is the Education Director at Lauterstein Conway Massage School and Clinic. She started as an assistant instructor in 2013 and received her massage therapy instructors license in 2014. She felt so inspired to teach that she began training and helped supervise students in the student clinic and fill in as an instructor as needed. Soon after Cristel started teaching full-time and has taught over 10 6 month and 12 month cohorts. Throughout her career, Cristel has attended classes by Ben Benjamin (Advance muscular courses), George Kousaleos (CORE Myofascial), Marc Frazier (Cadaver and Body Mobilizations), Nikola McGill (Manual Lymph Drainage), Cindy Gillian (Oncology Massage), Carrie Gaynor(Anatomy Trains), Kate Jordan (Massage for the child-bearing year) and many more. One of Cristel proudest moments this year was to reach level 7 on her Rogue in her current Dungeons and Dragons 5th edition campaign.
---
Clinic Director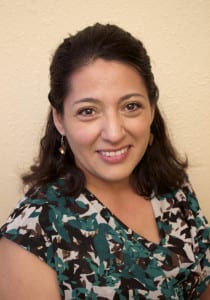 Tammie Culley, LMT, MTI, is a graduate of The Lauterstein-Conway Massage School and is a massage therapist in the Austin/Round Rock area.  She is currently the Lead Massage Therapy Instructor for the Internship Clinic at that same school.  Tammie works side-by-side Chiropractors and Physical Therapists.  She is still often seen at many of the races around Austin giving massage support to the wonderful athletes there.   She has a small but successful private practice, which allows her the honor of attending clients in a more personal setting. Tammie is married and a mother of 4.  She has a limitless curiosity for learning and finds joy in this endeavor.  She also enjoys travel, camping, riding her motorcycle, martial arts, reading, and spending time with her family.
Massage Faculty & Staff
---

Gretchen Cole, (BS, LMT, MTI) has studied humans and their organization by taking a degree in Sociology/Anthropology & Archaeology and by studying art, as well as by working for Naturopathic doctors. She furthered these interests by entering training for the massage & bodywork field at TLC in 1994.  After establishing a successful private practice, Gretchen returned to TLC as Faculty where she engages students in the challenge of developing biomechanics and "looking beyond" the techniques to the relevance of the work for the individual client.  At TLC she teachs Biomechanics, Swedish Techniques, Health & Hygiene, Anatomy & Physiology, Sports & Deep Tissue Techniques.  In her private practice based in Westlake Hills, Gretchen enjoys designing sessions that integrate circulatory techniques with specific myofascial and trigger point work, therapeutic-grade essential oils and hot packs for optimum client comfort.  Her work is both nurturing and physically effective in "promoting peace & awareness".
---

Kazuko DeVirgilio, LMT, MTI, was born and raised in Japan. Growing up with four generations of her family under one roof taught her the essence of touch at an early age. She has been practicing massage therapy since 2006 after graduating from the Lauterstein-Conway Massage School. She specializes in oncology massage, stress and chronic pain relief. Her curiosity and desire to keep learning leads her to explore new modalities. She is currently attending school for Traditional Chinese Medicine to be able to integrate both western and eastern medicine approach into her practice. She is excited to share her experience with students here at TLC.
---
Jake Lauterstein LMT, MTI, graduated from the 500-hour Massage Therapy Training Program at Lauterstein-Conway in 2013, and the 250-hour Advanced Program in 2015. Jake has been a Teacher Assistant and Instructor in the 500-hour program since 2015. His multi-faceted and creative approach to education encourages students to follow their curiosity, gain confidence in their technique, and develop their clinical expertise. His post-graduate education has included the study of modalities such as Zero Balancing, Shiatsu, Clinical Deep Tissue, and Hawaiian Temple 'LomiLomi' Bodywork, among others. He currently teaches Swedish Massage, Deep Tissue, Sports Massage, Deep Massage the Lauterstein Method, Orthopedic Massage, Anatomy, Physiology, Kinesiology, and Pathology in the 500-hour program. His background prior to massage therapy was in Humanities and World Music (BA, U of Oregon, 2013). As the son of TLC School Co-Director, David Lauterstein, Jake is honored to be continuing the tradition of deep learning and community found at TLC.
---

Bob Steine, LMT, MTI, has had a private practice in massage therapy since 2000 in Austin, San Marcos, and Wimberley, Texas. Since 2007, he has been a core instructor at the Lauterstein-Conway Massage School. Mr. Steine provides instruction in Swedish Massage, Sports Massage, Clinical Bodywork, Deep Massage, Anatomy, Physiology, Kinesiology and Pathology in their professional training and in workshops .

---
The Lauterstein-Conway Massage School and Clinic has proudly trained massage therapists since 1989 as Austin's premier massage school. Join the legacy and put your career into your hands today. Learn more now.