Massage School Faculty
One of the hallmarks of The Lauterstein-Conway Massage School is its exceptional faculty. Comprising highly skilled and experienced instructors, the faculty members are passionate about sharing their knowledge, expertise, and practical insights with the students. They create a supportive and nurturing learning environment that fosters individual growth and encourages students to develop their unique therapeutic style.
Co-Founders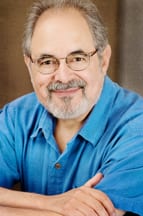 David Lauterstein, LMT, MTI, Cert. ZB, TLC School Co-Director, has been in massage and bodywork practice since 1977 and has become one of the most highly respected international educators in the massage therapy realm – inducted in 2011 into the Massage Therapy Hall of Fame, honored as the 2012 recipient of AMTA's Jerome Perlinski Teacher of the Year Award, and in 2013 by the Alliance for Massage Therapy Education as "Educator of the Year."  David regularly teaches in England and throughout the U.S since 1982. He is the author of the books, Putting the Soul Back in the Body: A Manual of Imaginative Anatomy for Massage Therapists, The Deep Massage Book: How to Combine Structure and Energy in Bodywork, and Life in the Bones: A Biography of Dr. Fritz Smith and Zero Balancing.  He is certified in Structural Bodywork and  Zero Balancing and is a faculty member of the Zero Balancing Health Association. His background prior to massage therapy was in philosophy and music composition (BA, U of Illinois, 1972). Click here to learn more about David, his books, and his classes.
---

John Conway, BA, LMT, MTI, TLC School Co-Director, began practicing massage therapy in 1981. His background, prior to his massage studies, was in construction, gardening, journalism, and English Literature (B.A. Rice University, 1969). His early massage and bodywork training was with Zach Elrod, Bob King and numerous other national-level presenters. John was certified in sports massage by the American Massage Therapy Association (AMTA) in 1986. Since that time he has worked countless triathlons, marathons, swim meets and track meets, and has been teaching sports massage for over 20 years. He served as Education Director for the Texas Chapter of the American Massage Therapy Association from 1988 through 1992 and was one of the original faculty members of the Texas School of Massage Studies. His fascination with communicating the power of bodywork as a tool for change is reflected in his teaching and his clinical practice.
---
Education Director
Cristel McCarthy LMT, MTI, CMLDT. Cristel is the Education Director at Lauterstein Conway Massage School and Clinic. She started as an assistant instructor in 2013 and received her massage therapy instructor's license in 2014. She felt so inspired to teach that she began training and helped supervise students in the student clinic and fill in as an instructor as needed. Soon after Cristel started teaching full-time and has taught over 10 6 month and 12 month cohorts.
Throughout her career, Cristel has attended classes by Ben Benjamin (Advance muscular courses), George Kousaleos (CORE Myofascial), Marc Frazier (Cadaver and Body Mobilizations), Nikola McGill (Manual Lymph Drainage), Cindy Gillian (Oncology Massage), Carrie Gaynor(Anatomy Trains), Kate Jordan (Massage for the child-bearing year) and many more. One of Cristel's proudest moments this year was to reach level 7 on her Rogue in her current Dungeons and Dragons 5th edition campaign.
---
Clinic Director
Tammie Culley, LMT, MTI, is a 15-year graduate of The Lauterstein-Conway Massage School. She is the Internship Clinic Director for TLC and a massage therapist in the Austin/Round Rock area.  She has a small successful private practice, which allows her the honor of attending clients in a more personal setting.
Tammie is certified in Medical Massage Therapy and loves to work side-by-side with Chiropractors, Physical Therapists, and Doctors helping to bring learning, health, and healing to her clients and students.  She strives to understand the why of her client's discomfort in order to provide tailored and structural evidence-based massage sessions.  Tammie uses her understanding of anatomy, physiology, and pharmacology to design creative and specific structural sessions for her clients.
Tammie is married and a mother of 4.  She has a limitless curiosity for learning and teaching and finds joy in this endeavor.  She also enjoys travel, reading, and spending time with her family.
Massage Faculty & Staff
---
Brenda Bianchi, BS, LMT, MTI. Soon after Brenda received her Massage Therapy License in 2011, she joined the TLC Team as a Teacher's Assistant to continue her education while helping others find their path in massage therapy. Brenda was moved by her students' stories and the transformations she witnessed during their short time in the program at TLC.
Inspired by working in the classroom, Brenda received her Massage Therapy Instructor license in 2015 and started private teaching sessions mentoring students. Brenda headed the training of other TLC Instructors for private teaching sessions as well. As an instructor at TLC, she teaches Biomechanics, Swedish Techniques, Health & Hygiene, Anatomy & Physiology, Sports & Deep Tissue Techniques.
Brenda also has her own private practice, Bianchi Therapeutic Massage PLLC, where she enjoys working with a wide variety of clients. She has experience working in many different facets in the massage industry from a medical setting at a chiropractic office to doing luxurious body treatments at a high-end spa. She truly appreciates the therapeutic effects each has to offer clients.
---
Thomas Damron, LMT, NMT, ATSI, FR, COMT, CSCS, FRC, RKC. Thomas Damron, LMT, CSCS, ATSI, is a massage therapist, structural integration practitioner and personal trainer in central Austin. After graduating from Lauterstein-Conway in 2015 he aggressively pursued continuing education opportunities earning certifications in Neuromuscular Therapy, Orthopedic Massage, Functional Range Release and Structural Integration. His teaching style focuses on helping students develop the clinical reasoning, anatomical specificity, and curiosity necessary to create a sustainable and effective bodywork practice. When not working on the human movement puzzle he can be found playing upright bass in and around Austin.
"There is a crack, a crack in everything. That's how the light gets in." - Leonard Cohen
---
Natalie Meyersick, LMT, MTI, CCT, CMLDT. A Lauterstein-Conway School alumni, Natalie has worked full-time in several high-end spas, resorts, and massage clinics as well as her own private practice, Kinetic Temple Massage Therapy. Prior to a career in massage therapy, she came from a corporate hospitality/events/logistics background providing her with a great deal of business organization, client management, and adult education/training experience.
She loves continuing education and is always pursuing opportunities for growth professionally and individually. She has received over 700 hours of professional massage training including Cadaver Anatomy, Chair Massage, Lomi Lomi, Prenatal & Perinatal Therapy with Carole Osborne, as well as earning certifications in Cupping Therapy and Manual Lymphatic Drainage. She is passionate about and committed to lifelong learning with plans to complete Certification in Orthopedic Massage as well as Thai/Asian-based modalities in 2022.
"I'm excited to be a part of the TLC family and hope to be a resource for your journey into massage therapy!" - Natalie Meyersick
---
Ani Williams LMT, MTI. Greetings! I am the owner and operator of The Body Psychology Massage Studio located in Austin, TX. I decided to become a licensed massage therapy practitioner and instructor after many years of studying a myriad of healing modalities. While stepping further into my intuitive and psychological understanding of locating and treating trauma, I developed a technique that has proven results in alleviating acute and chronic pain. I believe that we are in a new era of holistic healing; one that requires a symphony of healing instruments to speak to our life's complicated and beautiful journeys. It is my honor, and privilege, to help your physical, emotional, and or spiritual wellness practice reach a higher level of healing acuity.
---
Tim Stahlke, BA, MDiv, LMT, MTI Tim was born and raised in Central America and Mexico. He began his college career as an archaeology major at the University of the Americas in Puebla, Mexico, but finished his degree in biology at Baylor University in Waco, Texas.  After graduate school, Tim embarked on a career working with many different populations as a community developer, counselor, and program administrator in many different areas. He has worked with immigrant and refugee agencies throughout the country, gang intervention projects, agricultural worker amnesty initiatives, GED/ESL learning centers, and Head Start and Early Childhood learning programs. Prior to joining the faculty at TLC, Tim spent nearly 30 years with the Texas Homeless Education Office (THEO) at The University of Texas at Austin working with Texas public school districts to serve children in homeless situations so that they could complete high school and start career paths through vocational, community college, and university programs.
Tim is passionate about helping people who need care and understanding to improve their physical, mental, and emotional health – a perfect fit for his new-found love of massage as a Licensed Massage Therapist and an instructor at TLC. Tim is a TLC alumnus, has worked in a massage day spa, and has his own massage practice, Kneading Space. Tim continues to learn massage therapies through continuing education classes and workshops and is very thankful for the knowledge and tips he gets from being around the other TLC instructors.
Tim likes to fish and be outdoors, enjoys classical music, and cherishes all the time he can spend with his wife, Mary. A rescued dachshund (Patches) and two rescue cats (Chloe and Rainey) vie for attention, too.
---
Amy Cuzner, LMT, MTI, discovered after 10 years of dead-end retail her hidden innate passion for bodywork. She dropped everything and went headfirst into the massage world in 2017 and had her LMT licensure from Lauterstein-Conway by the end of that year. She has been teaching students in the clinic setting here since 2021.
Her perspective on bodywork centers on knowing the body and using intuitive touch as well as intuitive physics. She believes that the best way to learn to be a better therapist is to receive more massage. She lives with her husband and a small menagerie of unusual pets.
---
The Lauterstein-Conway Massage School and Clinic has proudly trained massage therapists since 1989 as Austin's premier massage school. Join the legacy and put your career into your hands today. Learn more now.