Grad Chronicle – Amy Brock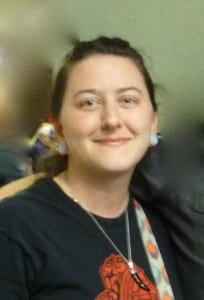 By Amy Brock, LMT, NCTMB
I have been a Massage Therapist for 5 years now and have had a great deal of success from it. Within my five years I have worked consistently full time, have had retention rates of over 70 percent, massaged more than 25 clients a week, and have won titles of most Requested Therapist, Most Helpful Employee and Massage Therapist of the Year.  Nothing is more rewarding to me then going to work everyday and knowing that I truly enjoy my job, and I have contributed to someone's healthy well being.
Currently, I work at Viva Day Spa and we continue to have success as a company by being voted One of the Best Places to Work and Best Spa in Austin two years in a row.
As professionals we share in each others successes and challenge each other to work and grow together creating a business people see out and enjoy coming to.
Here are some successful tips that have helped me.  It's important to lead a positive and healthy lifestyle and set an example to your clients and your fellow co-workers.  Embrace learning new things and take time off for yourself in order to avoid stress and burnout. Most importantly just be present and approach each client with empathy, tenderness and respect.