Like almost yesterday I remember my childhood in Ohio as a dedicated gymnast. Practice, practice, and more practice as if each day were a new challenge. At the age of 10, I knew what it was to be persistent with my focus, diet, sleep, exercise, rest, and play. Balance was the key that enhanced my body, mind and spirit. Unfortunately, my physical health got beaten down with a case of bursitis (inflamed bunions) in both feet. I retired at the age of 17, knowing that I had already accomplished something so great in my life. It was time for college but my great-grandmother had been motivating me to look into Massage Therapy school. Nanan said, "I can see the future…Massage Therapy is going to be big…you will do great!" So in 2000, I jumped into my camaro Z28-LT1 with all my stuff and drove to my second home- Austin, Texas.
It was in the beautiful city of Austin that I found, The Lauterstein-Conway Massage School. I immediately felt like I was where I needed to be! "Take your shoes off at the door, we are going to stretch our bodies before we do the anatomy lesson today, then we will mold clay into muscles & attach them to our mini Mr. Bone skeletons",said the teacher. That got my attention! I graduated from the 1st semester (300 hr) program, past the Texas exam, and opened my part time massage therapy practice at 12th Street Massage Therapy. I set my own hours, rates, and shared the space with other TLC graduates. I then attended the 2nd semester and 3rd semester (graduate program). This 750 hr advanced level of education was the stepping stone into a full time career as a licensed massage therapist in not just Texas, but Ohio.
Moving my license to Ohio was a challenging quest in the beginning. But with persistence, I was able to transfer all my work (750 hrs from Texas) to the Ohio where I then passed the State Medical Board exam.I started to work in a clinical setting at a local Chiropractic office. From the patients, I was told time and again that my techniques on the table were amazingly good from their previous experiences from massage therapists in the area. I knew that by integrating Deep Massage-the Lauterstein method, sports massage, and Sho-Shin Shiatsu that I was able to connect deeply with the needs of most people that were experiencing pain or discomfort. I had confidence in my work because I had confidence in my education at The Lauterstein-Conway Massage School!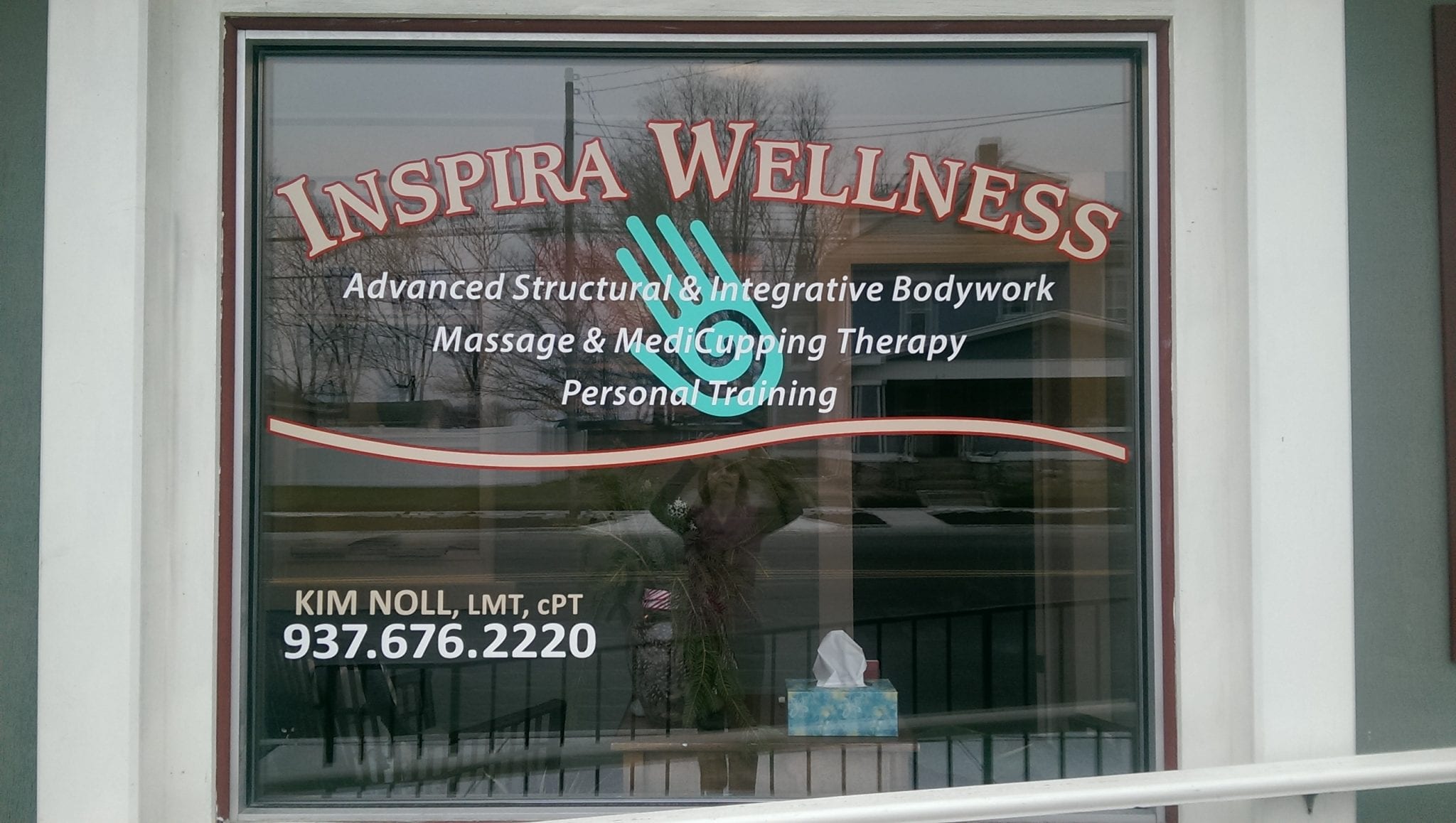 In 2012, I took a big step toward building my business practice. Inspira Wellness, LLC was created out of love for humankind. I was ready to make a difference in a big way!
Located on a busy State Route in a very small town Inspira Wellness, LLC advertises, "Specializing in Advanced Structural and Integrative Bodywork, MediCupping Therapy, and Functional Fitness-Personal Training."
I use important tools in my practice such as Young Living therapeutic-grade essential oil, and Kangen Ionized water to provide as retail to help my clientele live a higher quality of life outside of the treatment room. Public speaking and educational classes are helping Inspira Wellness, LLC build a coalition of health care professionals in the region. I gently balance my marketing of the business with the art of Massage Therapy. For myself balance still remains key while owning a successful business. I make time to celebrate my successes each day. I have a happy family life, practice yoga, and enjoy a long bicycle ride out into the scenic country side near my home. At the young age of 35, I feel as if I'm still that dedicated gymnast, Medical Gymnast that is!