Grad Chronicles – Rhianna Sanford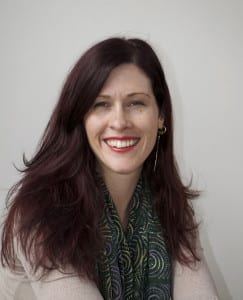 by Rhianna Sanford
Over the past 10 years I keep coming back to the reality that a good education is paramount in finding fulfillment and maintaining a sustainable practice. When I became a Massage Therapist I felt I had finally found something I loved doing and loved who I was doing it.
Becoming a massage therapist was a career shift. All I knew was that I loved receiving massage, I was amazed with anatomy and physiology and fascinated with the idea that through touch we can heal. Through this process work has ranged from Physical Therapy Technician to Director of Massage Programs at Lost Creek Country Club.
I had the privilege of working a three month season at Strawberry Park Hot Springs in Steamboat Springs, CO. Our treatment rooms were literally caves carved out of the side of the mountain where the springs arose. You couldn't even drive to work without snow tires. No electricity, off the grid, natural spring wonderland!  AMAZING!!! I even had some regulars from Austin visit for a soak and massage after a day on the slopes.
I also worked on a cruise ship through the Eastern Caribbean!  I was one of 12 therapists that massaged vacationers on the decks bathing in the sunshine. There's been a few positions at Day Spas and Resorts, but by far the most rewarding and the apex of my career has been opening my private practice, Namaste Therapies.  I currently office in a co-working space of like minded wellness providers and offer Yoga and Massage Therapy to facilitate health, wellness and self-care techniques.
Starting this path with well rounded skill and a tool chest full of knowledge ensures a foundation that will support you for a lifetime. Lauterstein-Conway helped prepare me for the future and left plenty of inspiration for future study as I continue to broaden my scope and skill.