How confident do you feel about Pregnancy Massage?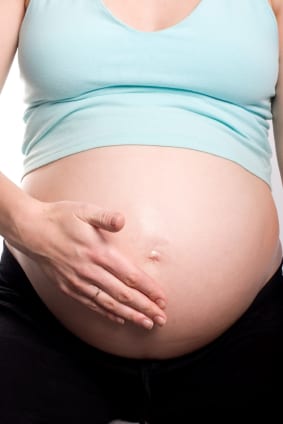 by Hannah Ford
Massage school introduced you to the basics of pregnancy massage, but how confident do you feel about your ability to support a woman and her baby with bodywork through the birth year? If a pregnant client walked into your office today seeking a massage, would your heart leap for joy or skip a beat in trepidation?
These days, more and more mothers-to-be are awakening to holistic health care choices, taking steps to make their pregnancies and births more comfortable, safer, and more enjoyable. Bodywork is a big ingredient in this mix, and demand for knowledgeable, confident pregnancy massage providers is increasing exponentially. That's why, on April 5 and 6, I will lead you through a weekend of information, exercises, instruction and practice that will bolster your confidence and extinguish your fears surrounding pregnancy massage.
With Pregnancy Massage, it is important to know and remember:
Anatomy and Physiology of Pregnancy: Changes & Considerations
Psychosocial Factors for Birth, and Your Professional Role
Benefits of Massage Therapy in the Birth Year
Bodymind Experience: What Feels Good in Pregnancy and Why
Pregnancy Mythbusting
Positioning and Body Mechanics: Comfort and Safety for Client and Therapist
Pressure Points for Labor and When/How to Use/Avoid Them (Hint: There Is No Eject Button)
By the end of this intensive introductory workshop, you will be skilled and confident working with low-risk pregnant clients using relaxation massage techniques, as well as several specific approaches to relieve common pregnancy complaints. If you decide that this specialty is your passion, I'd advise you to then choose an advanced bodywork modality that complements pregnancy, and delve in! The Arvigo Techniques of Maya Abdominal Therapy are my chosen path, but many others dovetail wonderfully with birth year bodywork, including craniosacral therapy and strain-counterstrain.
Take the first big step into a rewarding career as a prenatal massage therapist. Sign up to join us in May for a fun, information-packed weekend that will ignite your passion for supporting mothers with bodywork!
---
Register for the Pregnancy Massage – A Two Day Intensive workshop on April 5 & 6 with Hannah Ford. – Click here.