How Being a Massage Therapist Can Lead to a Successful Career in Healthcare
From LMT to Healthcare Professional – Here's Why It Works…
If your dreams and desires include a career in healthcare, you're in luck. The healthcare industry is growing at a "faster than average" rate, according to the Bureau of Labor Statistics (BLS).
Here's what else they have to say about some popular healthcare careers. (Wait for it, massage is at the end!)
Careers in Healthcare
(Note: Click the summary images to be redirected to the BLS's website.)
Chiropractors
The BLS states, "Chiropractors care for patients with health problems of the neuromusculoskeletal system, which includes nerves, bones, muscles, ligaments and tendons. They use spinal adjustments and manipulation, as well as other clinical interventions, to manage patients' health concerns."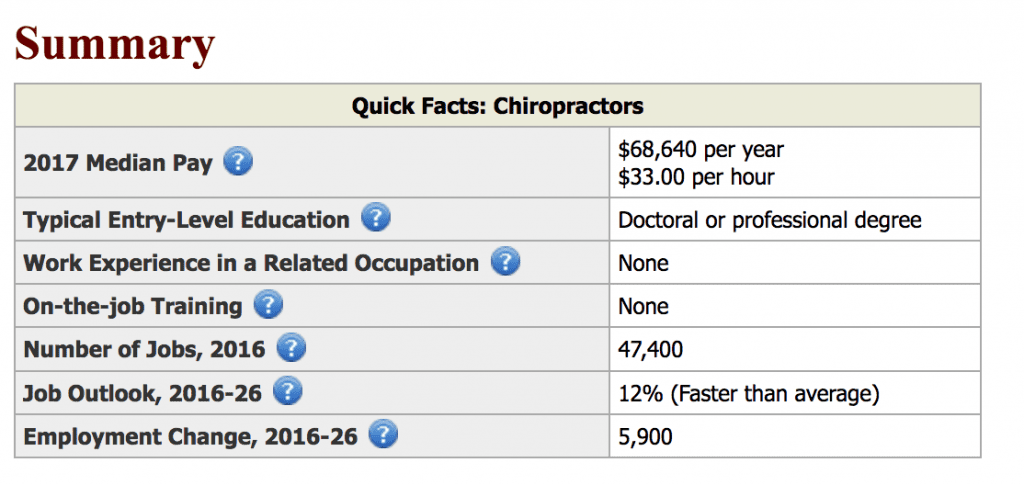 Medical and Clinical Techs
"Medical laboratory technologists (commonly known as medical laboratory scientists) and medical laboratory technicians collect samples and perform tests to analyze body fluids, tissue and other substances," reports the BLS.
Nurses
BLS says, "Nurse anesthetists, nurse midwives, and nurse practitioners, also referred to as advanced practice registered nurses (APRNs), coordinate patient care and may provide primary and specialty healthcare."

How Massage Therapy Leads to a Career in Healthcare
Well, to start, the BLS says massage therapy is a healthcare profession.
To compare apples to apples, here's what they say about massage therapy: "Massage therapists treat clients by using touch to manipulate the muscles and other soft tissues of the body. With their touch, therapists relieve pain, help heal injuries, improve circulation, relieve stress, increase relaxation, and aid in the general wellness of clients."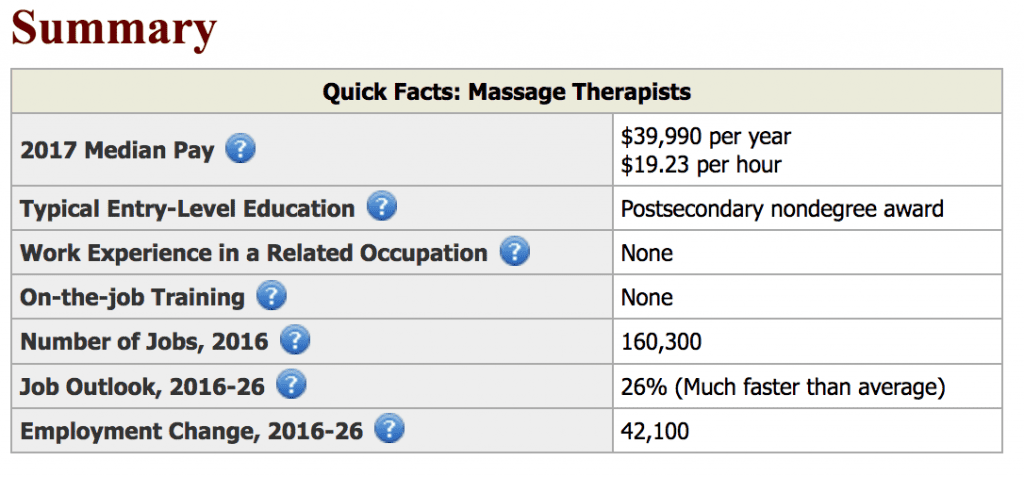 Here are our thoughts about how massage therapy can contribute to a long term, successful career in healthcare.
Watch this:
So what do you think – would a massage therapy career move you forward in your dream to work in the healthcare industry?
Share your thoughts in the comments below!
And if you are interested in pursuing a career in healthcare – whether your end-game is massage or medical transcription, start here.