AUSTIN'S BEST MASSAGE SCHOOL PART OF THE X-GAMES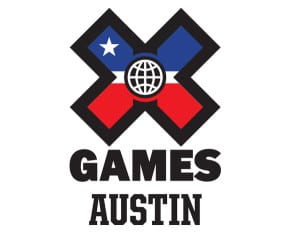 Even famous athletes need massage. This year marks the beginning of Austin hosting the X-Games, and they are making sure to keep it local. The X-Games chose Lauterstein-Conway Massage School to be the exclusive massage therapists for the event.
"We are thrilled for Lauterstein-Conway, who has been a part of the Austin community for 25 years to be involved with the X-Games Austin," said Mark Dauenhauer, Lauterstein-Conway Education Director.
Established in 1989 in Austin, Lauterstein-Conway Massage School students have offered volunteer massage at a variety of high profile events in the Austin area. For the X-Games, students will be working on athletes, crew, and industry guests.
"Having our students provide services as part of their community service volunteering gives them an excellent opportunity to work with these unique athletes in a real world capacity," added Dauenhauer.
Students from the esteemed school will be on location Wednesday through Sunday offering the best of Austin massage to the X-Games.