Hear what our Grads have to say…
The Lauterstein-Conway Massage School & Clinic maintains one of the strongest reputations in the central Texas region. But don't take our word for it. Check out what our students and graduates are saying!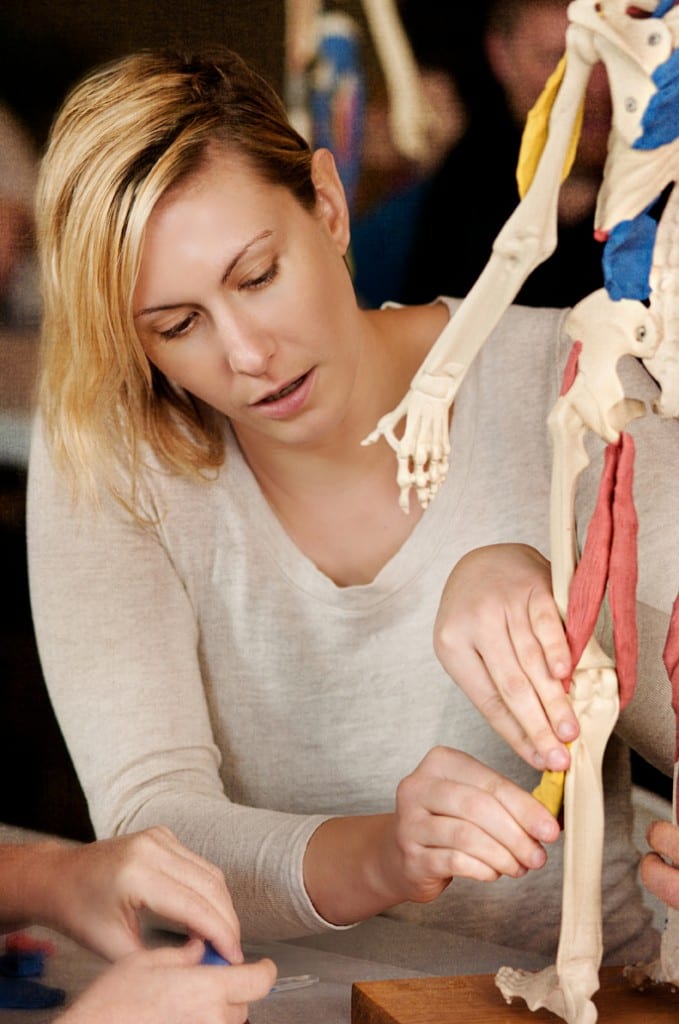 "Deciding to attend school again after so many years was a huge decision for me and one that was a long time in the making. I had done a lot of research on massage therapy schools and Lauterstein-Conway continuously came up on the top of my list.
There is something magic about Lauterstein-Conway, you will feel it the first time you speak with David Lauterstein, John Conway or any of the staff members at the school. The instruction at Lauterstein-Conway is excellent. I found the instructors to be passionate, energetic and enthusiastic about the school and their profession. I became a pilot 25 years ago to fulfill a childhood dream and to support my family; I am becoming a massage therapist today because I want to fulfill another dream and support my spirit. Lauterstein-Conway understood this passion and are making it possible for me to achieve my goals. I have had my share of challenges during this school year and not only have the instructors and administrators worked with me, but they have continually challenged me to rise above the challenge and to continue to seek my true goal. I will be 44 years old when I graduate from this program and I feel truly alive for the first time in a long time.
Our class is extremely diverse; on one end recent high school graduates, on the other, older adults like me who have already had a full career life and are returning to fulfill a dream or purpose. The professionalism and flexibility of the staff and administration gave us all a place to achieve our goals. I believe it is a special campus that can meet the needs for this wide array of Individuals." – Sanjeev, Graduate
"I am proud and honored to have studied at TLC. Everyone in my class truly is a great therapist now! It was fun, educational, loving, and challenging. I'm truly a better person for coming to TLC. I've found my passion and career – thank you." – Lila, Graduate

"It is not a surprise that TLC is one of the best programs in the country." –  Jonathan, Graduate
"I believe attending TLC has been an extremely rewarding experience. The level and depth of education and instruction has been impressive and invaluable. I have no regrets about choosing such a great school!" – Yvonne, Graduate
"Great. Great. Great! The Lauterstein-Conway Massage School provided all the knowledge, experience, and support a student could ask for on their journey to becoming a massage therapist. TLC is a wonderful place to go." – Karyn, Graduate
"I have had a great experience at TLC. The faculty and staff are all very knowledgeable. I am so glad I took the leap and signed up. I am excited to see where my future as an LMT takes me!" – Chrissy, Graduate
"Amazing School and Staff!  So glad I made the choice to come here. I'm extremely happy with the education I received." – Christle, Graduate
"I can't speak highly enough about my experience here all across the board. I see myself as extremely fortunate to have gotten my education here and am beyond grateful for every ounce of effort given by the amazing staff." – Kelsey, Graduate
"I would come back here in a heartbeat! Fun, eclectic, exciting, challenging, rewarding and satisfying!" – Molly, Graduate
---
The Lauterstein-Conway Massage School and Clinic has proudly trained Austin's Massage Therapists for over 26 years as Austin's premier massage school. Join the legacy and put your career into your hands today.