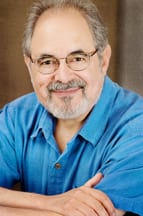 I have to tell you I have never been more excited about our school than just now! We have learned so much and interacted with so many bright people this past year!
We have begun a new schedule. We have added a new Deep Tissue segment. We have added new workshops and trainings – Manual Lymph Drainage Certification, Dr. Ben Benjamin teaching Active Isolated Stretching, Dr. Fritz Smith is coming to teach his path-breaking Alchemy of Touch workshop.
With this new schedule and curriculum momentum we have added about six new assistant teachers. It is exciting to have all the great teachers we've had for years. If you are interested in being a part of our growing team or would like to teach a workshop – let us know!
It blows my mind that after 25 years we are learning more than ever! I look forward to seeing you at our Anniversary Party May 3rd, in workshops, the Advanced Clinical Training that begins this November, and just dropping by the school. We are proud of you and delighted to see you!
David Lauterstein
Co-Director