You Haven't Heard of Ben Benjamin?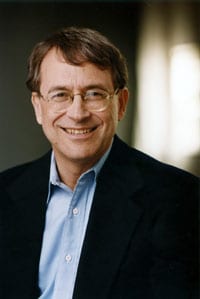 I am sometimes amazed that many massage therapists are not familiar with some of the greats in our field. Ben Benjamin is a case in point.
Ben has had a practice in sports medicine/muscular therapy since 1963. He is the founder of the Muscular Therapy Institute in Cambridge, MA. As educator and author, he has conducted seminars and workshops across the country, written several books and countless articles. His books include: Listen to Your Pain, Are You Tense?: The Benjamin System of Muscular Therapy, and Exercise Without Injury.
Ben's professional training and education spans more than three decades. He earned a Ph.D. in Sports Medicine and Education at Union Graduate School and studied assessment techniques in Orthopedic Medicine with the well-known British Physician, James Cyriax, M.D.
Dr. Benjamin continues with his mission to offer his innovative therapy techniques to help enhance the quality of life for as many people as possible – to help people not simply manage their pain, but to be freed from it.
"Ben is one of the most effective educators and manual therapists I know of. He's been devoted to finding the methods that really help people, both in bodywork and communication, for almost 50 years, and I trust that anything he thinks is worth teaching is a tool I don't want to miss out on learning. His teaching style is open and empathetic, yet business-like. Learning with Ben is comfortable and challenging in all the right ways, and has transformed my practice!" said TLC grad, Matt Arnold.
Lauterstein-Conway Massage School is proud and totally excited to be presenting Ben Benjamin this year. His seminar "Active Isolated Stretching and Strengthening – Lower Body" is coming right up! Don't miss this extraordinary opportunity to study directly with one of the greats in our field!
Ben Benjamin's workshop, Active Isolated Stretching and Strengthening – Lower Body, takes place Friday-Sunday, April 26-28. Click here to register today!