Zero Balancing: Advancing Skills Day
Zero Balancing Advancing Skills Day
with David Lauterstein
Sunday, August 27, 2023
10:00am 5:30pm
6.5 CEs – $150
**PREREQUISITE: Zero Balancing I**
About the Workshop:
---
Zero Balancing Advancing Skills Day class will enhance the process of learning Zero Balancing, sharpen the skills of those who have not taken courses recently, and develop relationships among ZB practitioners. Student questions shape the lessons, and the format may include presentations, demonstrations, touch feedback, and session swaps. (This class was formerly called "Review Day.")
All of the students have taken, at a minimum, Zero Balancing I.
Relieves muscle pain and chronic tension through the whole body – with specific techniques for the low back, hips, feet, thorax, shoulders, arms, neck, and head.
Re-aligns the physical body
Deepens clients' relief from past trauma
Stimulates psycho-spiritual development
Deeply relieves current life stresses
Promotes mental clarity and inspiration
Aligns structure and energy with respect 
to each other
You Will Learn:
Complete review of Zero Balancing Principles and theory.
Complete review of Zero Balancing session.
Complete review of lower body protocol.
Complete review of hip, foot, ribs, trapezius, scapulae, shoulder, neck, SI fulcrums.
Complete review of Half Moon Vector.
Objectives:
Perform a full ZB I protocol on a partner (can be open book).
Show responsiveness to working signs and feedback in session exchanges during class.
Student will frame each session to be of optimum benefit for partner.
About the Instructor:
---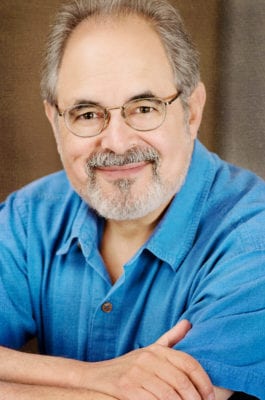 David Lauterstein, LMT, MTI, Cert. ZB, TLC School Co-Director, has been in massage and bodywork practice since 1977 and has become one of the most highly respected international educators in the massage therapy realm – inducted in 2011 into the Massage Therapy Hall of Fame, honored as the 2012 recipient of AMTA's Jerome Perlinski Teacher of the Year Award, and in 2013 by the Alliance for Massage Therapy Education as "Educator of the Year."  David regularly teaches in England and throughout the U.S since 1982. He is the author of the books, Putting the Soul Back in the Body: A Manual of Imaginative Anatomy for Massage Therapists, Life in the Bones: A Biography of Dr. Fritz Smith and Zero Balancing and The Deep Massage Book: How to Combine Structure and Energy in Bodywork. He is certified in Structural Bodywork, Zero Balancing and is a ZB Faculty member. His background prior to massage therapy was in philosophy and music composition (BA, U of Illinois, 1972). Click here to learn more about David, his books, and classes.