Muscle-Specific Deep Tissue Techniques for Legs & Hips
with Brian Utting
Saturday, October 11, 2014
9:30am-6:30pm
$195
8 CE hours
**THIS WORKSHOP IS NOW CLOSED FOR ONLINE REGISTRATION. WALK IN REGISTRATION IS STILL AVAILABLE.**
**10% discount for TLC students/grads**
REGISTER FOR BOTH MUSCLE-SPECIFIC DEEP TISSUE CLASSES FOR A DISCOUNTED PRICE OF JUST $325
---
The legs are often treated by bodyworkers for the least amount of time in a session.  Yet they support the upper body and are under tremendous compressive force, whether moving or stationary.  When the structures of the feet and legs are functioning properly, they are one of the fundamental anchors of our stability and support.  When they're not, they are a major contributor to foot, knee, hip, and low back issues.  In this class, you will learn specific, potent, and effective Deep Tissue techniques to release the muscles and fascia of the hips, legs and feet.  Some of the specific muscle groups you will work with include the deep calf flexors (tibialis posterior, flexor hallucis, flexor digitorum), the anterior compartment, the quadriceps group, the tensor fascia lata and IT tract, the gluteals, the deep lateral rotators, hamstrings, and adductors.  These are simple, straightforward, muscle-specific techniques that can be immediately applied in practice.  Body mechanics will also be a focus of the class, as well as proper use of hands, elbows, and forearms to save wear and tear on joints.
---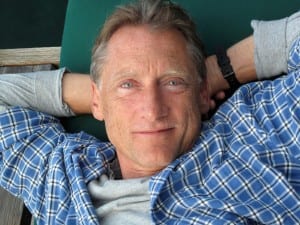 Brian Utting, LMP,  founded the Brian Utting School of Massage (Seattle, WA) where his 1000-hour COMTA-accredited school was considered one of the best massage schools in the country. With nearly 30 years of experience, Brian teaches with a rare blend of passion, anatomical precision, humor, common sense, and depth. He was awarded the AMTA's
Robert N. Calvert Award for Lifetime Achievement in 2009.