Professional Sports Massage – Getting Your Foot in the Door
with Martin Mufich
Sunday, September 7, 2014
10am-5pm
$125
6 CE hours
**THIS WORKSHOP IS NOW CLOSED. WALK IN REGISTRATION IS STILL AVAILABLE.**
**10% discount for TLC students/grads**
---
"Professional Sports Massage – Getting Your Foot in the Door", is designed for those massage therapists looking to work with athletes in a high school, collegiate, and/or professional sports team setting. The students will learn general massage requirements of athletes, as well as specific issues and techniques for particular sports. The students will learn the "heirarchy" of the training room and the therapist's role in that setting. Lastly, the students will learn strategies for getting employed and staying employed successfully by an athletic organization.
Learn flushing, point specific deep tissue and cross-fiber techniques
Common issues (unilateral/bilateral – nerve, fascial, muscular)
Refine interview and assesssment skills for working with athletes
Refine knowledge of relevant kinesiology for the different sports
Learn more about the "typical" sports season as it relates to training and massage therapy
Learn how to be successful in securing and being successful in this work
---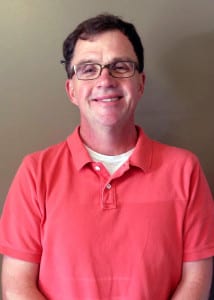 Martin Mufich, LMT, MTI, RN is a 2003 Lauterstein-Conway Massage School graduate. Since that time, his primary massage focus has been working with athletes (NBA, NFL, Olympic, AVP, University of Texas). From 2004-2010 Martin was one of the primary therapists for Rogue Running, where he also coached a half-marathon training group. Martin has completed many half-marathons, the 2006 Freescale Marathon, and the 2007 Costa Rica "Coastal Challenge" (86 miles/5 days).
Along with massage, Martin has worked as a NASM-certified Personal Trainer, a NOLS-certified Wilderness EMT, as well as an urban EMT with First Medical Response. Martin currently works as an ICU Registered Nurse for the Seton Healthcare Network and is pursuing his Master's degree in Nursing Education at the University of Texas.