Structural Assessment Skills
with Tammie Culley
Saturday & Sunday, October 3-4, 2015
10am-5pm
$225
12 CE's
**THIS WORKSHOP IS NOW CLOSED FOR ONLINE REGISTRATION. WALK IN REGISTRATION IS STILL AVAILABLE.**
**10% discount for TLC students/grads**
Items to bring/wear for this workshop include:
Tight fitting clothes. Such as as full body bathing suitor workout clothes (Riding or running shorts and sports bra/t-shirt.) You may change into these clothes right before the practice portion of the observation section and will be expected to change back into work clothing before leaving the building. It is requisite that the structure of your body is unimpeded.
A light sweater or jacket is recommended as temperatures in meeting areas are sometimes difficult to control
---
Learning how to properly and thoroughly assess the issues of your clients is one of the most important skills you can develop as a massage therapist. The goals of this workshop is to provide massage therapists more advanced interviewing skills and visual assessment of the body from the perspective of the following:
History taking
Observation
Palpation
Special orthopedic testing or H.O.P.S.
Much of the class will be taken from various Whitney Lowe publications as well as Ben Benjamin and Ken Dichtenwald.
You will develop a keen understanding of the importance of H.O.P.S. in developing a treatment plan for your clients with the lecture and hands-on practice provided in this workshop.
---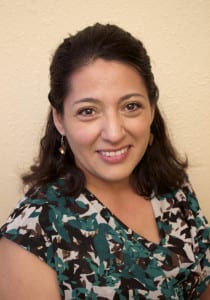 Tammie Culley, LMT, MTI, is a graduate of The Lauterstein-Conway Massage School and is a massage therapist in the Austin/Round Rock area.  She is currently the Lead Massage Therapy Instructor for the Internship Clinic at that same school.  Tammie works side-by-side Chiropractors and Physical Therapists.  She is still often seen at many of the races around Austin giving massage support to the wonderful athletes there.   She has a small but successful private practice, which allows her the honor of attending clients in a more personal setting. Tammie is married and a mother of 4.  She has a limitless curiosity for learning and finds joy in this endeavor.  She also enjoys travel, camping, riding her motorcycle, martial arts, reading, and spending time with her family.