Dr. Ben Benjamin – Evaluation and Manual Therapy for Neck Pain
with Ben Benjamin, PhD.
11/30, 12/1-2, 2012
6:30-9pm Friday, 9-5 Saturday and 9-4  Sunday
$350 ($100 deposit)
15.5 CE's
**THIS WORKSHOP IS NOW CLOSED. WALK IN REGISTRATION IS STILL OPEN OR YOU CAN CALL TO REGISTER BEFORE 5PM ON FRIDAY 11/30**
---
This comprehensive workshop will teach you how to effectively understand and utilize advanced massage therapy for the most commonly injured structures in the neck. You'll learn how to differentiate muscle, ligament, and disc injuries. You'll fine-tune your palpation skills and add many really effective new hands-on techniques to your work. The two and a half day format provides ample time to develop all the skills you need to address a wide range of complaints.
An integrative approach –
There are six major components to the training:
• Anatomy: View and palpate the relevant musculoskeletal structures.
• Assessment: Practice musculoskeletal assessment tests and palpation of injured structures.
• Theory: Learn how to use the history, positive assessment test findings, and results of palpation to determine which structures are injured. We'll discuss the possible causes of injury as well as effective treatments.
• Integration: After you've learned the theoretical background and assessment procedures, we integrate this knowledge through hands-on learning games and supervised mock clinics.
• Technique: Discuss, practice, and review detailed treatment techniques to eliminate adhesive scar tissue.
• Clinic: On the last day of the training, you practice your skills by taking part in an injury assessment clinic, free and open to the public.
---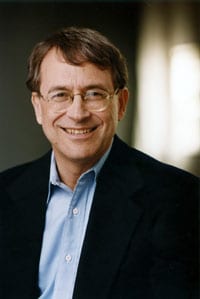 Ben Benjamin holds a Ph.D. in Sports Medicine and Education and was the founder of the Muscular Therapy Institute. He studied with Dr. James Cyriax, the "father of orthopedic medicine," and has applied his insights to the healing of common soft tissue injuries through skilled massage therapy. Recipient of numerous awards, including the AMTA's National President's Award, Dr. Benjamin is the author of dozens of articles on working with injuries as well as the widely used books in the field Listen to Your Pain, Are You Tense?, and Exercise Without Injury. He has been in private practice for over 40 years and teaches extensively throughout the country.